Our Photo Services
We offer more than just digital printing online.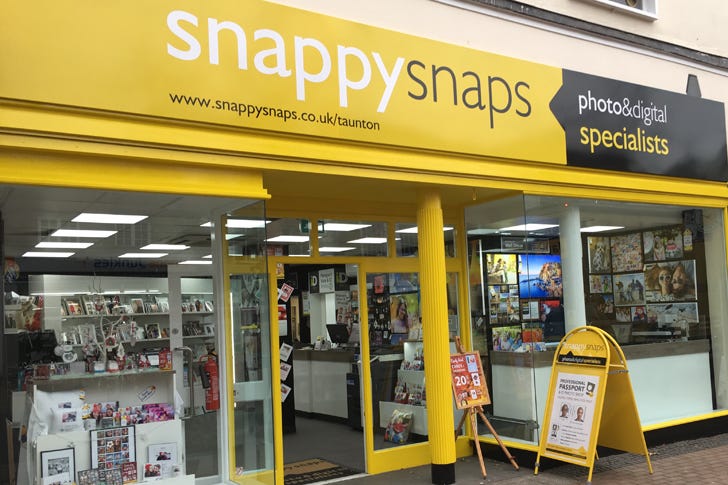 Snappy Snaps Taunton- Photo Printing Specialists
We offer a fantastic range of photo prints and photography services to suit your every need, from taking your passport photo and ID photos to restoring your old photos to its former glory. We still offer a traditional film developing service as well as up to date digital photo printing from your phone or tablet. We have a fast turnaround service on many of our exciting personalised gifts made in store by our specialist team. We also offer a VHS to DVD (or USB) service for all your old VHS, Cine and Camcorder tapes. We have professional, exhibition quality photo printing equipment with trained photographic operators all conveniently located on North Street Taunton. We offer design and print services with our in-house advisors and have onsite business printing for flyers and business cards. We can produce a wide range of personalised gifts on-site and while you wait, everything from mugs to jigsaws with your favourite photos on and of course we offer worldwide passport and visa photos. We also offer a transfer to DVD service for all your old analogue VHS and Camcorder tapes. We look forward to helping you with whatever service you require.